Top Fitness Model with 150+ Magazine Covers, Actor with 50+ TV/Film credits, Coach/Co-owner of WBFF team of the year Legendary.Bodies, CEO Bodycor Nutrition, Online Coach at www.tjhoban.com.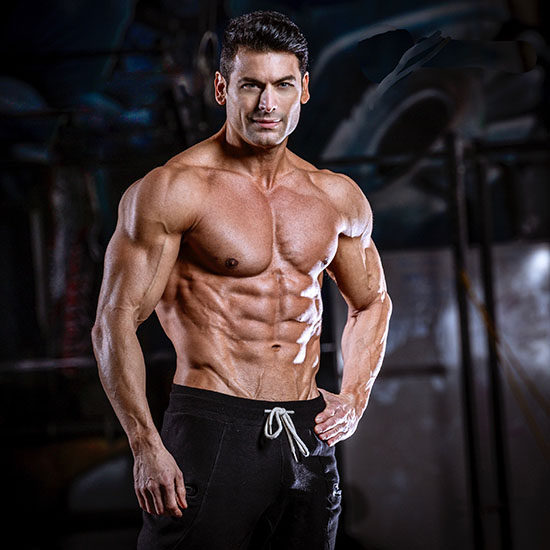 Fun facts: TJ was aptly nicknamed "The Abs Guy" for his legendary 8-pack by Arnold Schwarzenegger while shooting the Ab section of Arnold's Encyclopedia of Modern Bodybuilding. As an actor, TJ is well known as Rex on It's Always Sunny in Philadelphia. Most don't know that TJ has a degree in finance and went on to law school before moving to Los Angeles to follow his passion in fitness and film.
I was a scrawny, shy kid with glasses, braces and no self confidence. Tired of being bullied, I asked his mom for a weight set for my 12th birthday, turned my garage into a gym and started fighting for my life like he was Rocky. If you would've told me that I would grow up to land on the cover of countless fitness magazines, work with many greats like Schwarzenegger and "Rocky" himself, Sylvester Stallone, and go on to star in TV and film, I wouldn't have believed it. Fitness empowered me in ways that I embrace to this day. It's not just about being healthy and looking good. It's about feeling good, feeling like you have the power change things in life you don't necessarily like. And for those things you cannot change, you can change the way you feel about them knowing you've done everything in your power to do so.