Co-Founders CUT Fitness, OC Celebrities featured on Real Housewives of Orange County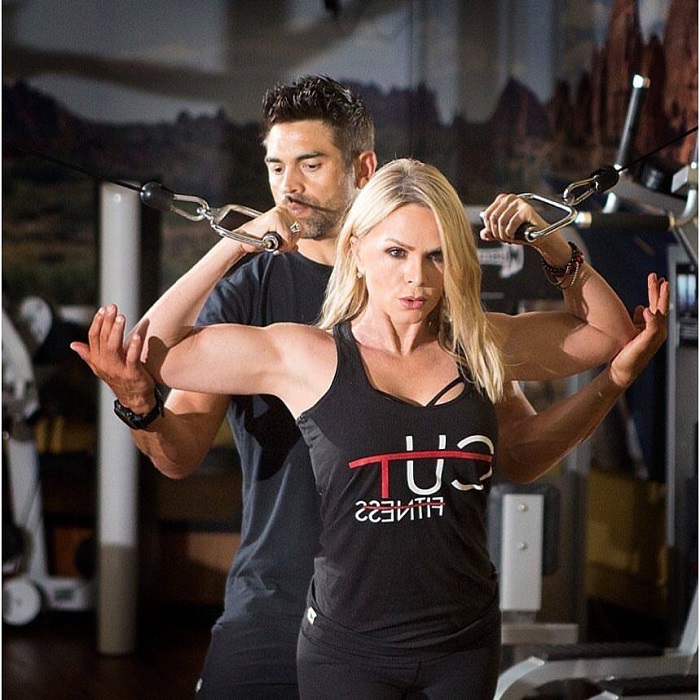 Tamra Judge
Mrs. Judge is a mother of four and successful television cast member of the hit Bravo TV show, "The Real Housewives Of Orange County". This pioneering and highly rated show, now in it's fourteenth (14th) season, originated in Coto de Caza Rancho Santa Margarita. With Mrs. Judge's experience and successful television career, she discovered the power of television and launched CUT Fitness to help family and friends see the benefits of living a healthy and active lifestyle. She also recently launched a wellness company providing CBD and other healthy products to help her accomplish her mission, "Changing lives, one at a time".
In 2016, Tamra competed and won her first bikini competition. Her goal was not to win rather show women nearing their 50's can still lift weights to look and most importantly feel good at any age.
Tamra spends her free time riding her bike and her dirt bike, running and lifting weights and traveling. Even when she travels, she loves to spend time on her health be it in the hotel gym or running\hiking outdoors. She is passionate about being healthy and fit for life.
Eddie Judge
Eddie has been rocking the fitness industry for over 15 years and absolutely loves changing lives. Eddie thrives on getting to know each and every client he works with and truly finds joy when goals are achieved. From the moment you take Eddie's training and coaching, you will feel his high energy and enthusiasm to help you succeed. He is passionate about helping his clients achieve the results they only dream about! Most of all, Eddie thinks working out should be SAFE, FUNCTIONAL & FUN! He most enjoys working with clients who bring both commitment and a fun sense of humor to the the studio.
When he's not coaching, Eddie enjoys trail running, cycling and immerses himself in the journey of health and fitness for life. He also spends time building his companies CUT Fitness & Vena Wellness, in partnership with his wife. This is a mutual passion shared as a couple and as business partners.
Eddie holds various certifications relating to personal training, running, cycling, TRX, Spartan SGX and many functional effective training methods. Once you train with Eddie, you will feel the difference.