BSN RN, VP of Amen Clinics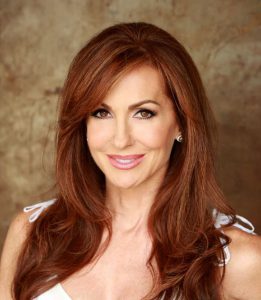 LIVE Sunday, November 15th, 8:30 am PST @ the Healthy Eating Kitchen
(available on-Demand starting November 16, 2020)
THE FOOD MOOD CONNECTION: Tana Amen reveals how the foods you eat can make you feel anxious, sluggish, and depressed, or they can calm your nerves, boost your energy, and brighten your moods. You'll even discover some "healthy" foods that actually sabotage moods.
Tana Amen, BSN RN is the VP of Amen Clinics and empowers thousands to become warriors for their health. She's the author of 10 books, including the New York Times best-seller The Omni Diet, and has a new book which is about to be released on January 5th, 2021 "The Relentless Courage of a Scared Child". Tana is a highly respected speaker and media guest who has appeared on The Doctors, The Today Show, Extra, Good Day New York, and PBS to name a few, and has helped to raise millions of dollars for public television. She's a health and fitness expert and martial arts enthusiast with a second-degree black belt in Kenpo karate and a black belt in Tae Kwan Do. She's also a 3x cancer survivor, nurse, mother, and the wife of renowned psychiatrist Dr Daniel Amen.