Founder, Empower Training Systems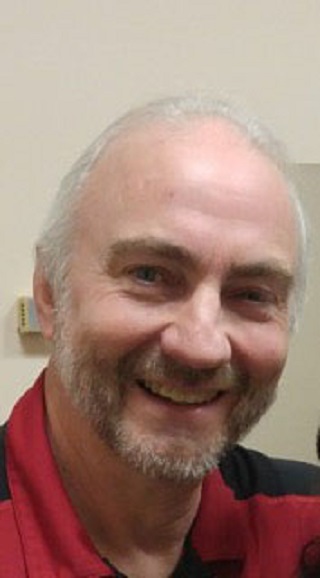 Tim Rochford, MS in Exercise Science, BS in Sport Management has been in the fitness industry since 1984, earning his initial certification through the IDEA Foundation (now A.C.E.) in 1988. Tim currently holds numerous certifications including ACE Medical Fitness Specialist, ACE and NASM CPT, The Cooper Institute MPFS, IYCA Level 1 and AAHF Senior Fitness. He was formerly CPT certified through NSCA and AFAA. Tim has been a continuing education provider in the fitness industry since 1997, presenting kickboxing fitness and self defense workshops nationally and internationally.
Tim has been training in martial arts since 1978 and currently holds a 7th degree Black Belt in Kajukenbo/Kajukenpo Karate. He competed as an amateur kickboxer in the 1980's & 90's.
Tim is an adjunct instructor for Harper College in Palatine, IL., teaching classes in general fitness and kinesiology.
He is the founder of Empower Training Systems (a self defense & kickboxing fitness instructor training company), has authored numerous instructor training programs and manuals. Tim is the co‐author of the ACE Kickboxing Fitness Specialty Training manual.
He authored the only self defense instructor training course (workshop and home study) that is currently accredited for CEC/CEU in the fitness industry. He also has designed and patented the P2 Force, a unique body weight and elastic resistance training apparatus that provides true multi-planar and multi-angle resistance training capabilities.