Calisthenics Athlete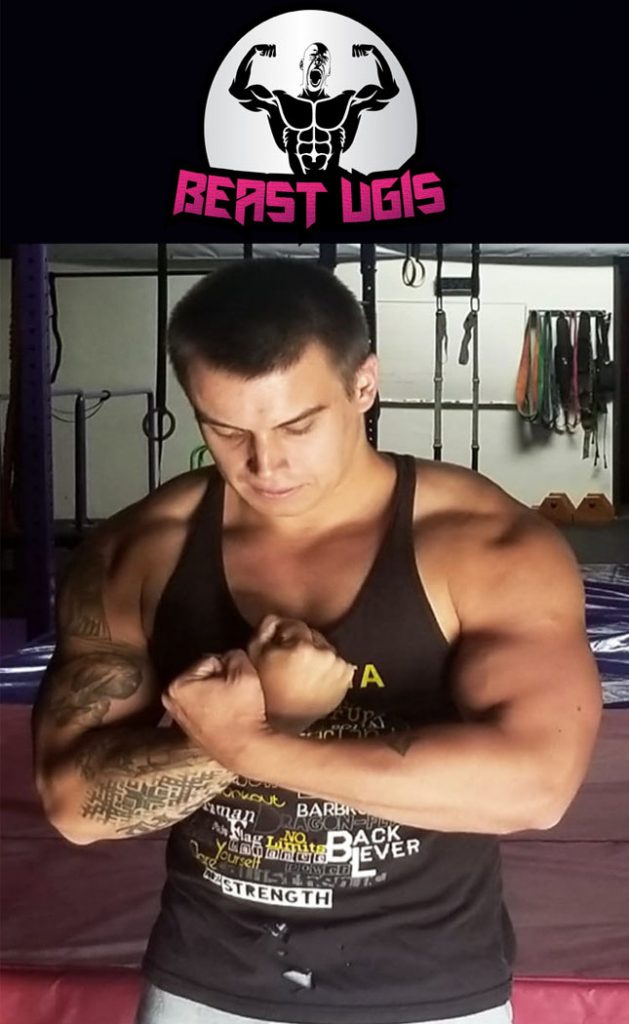 Documenting Extreme fitness every day… From Street Workout & Calisthenics to Powerlifting and extreme tricking, THE BEST videos dropped weekly.
Ugis is the Creator of the first documentary in the world about the Street Workout & Calisthenics movement in New York. In 2015. Featured in his Documentary: OfficialBarstarzz, Hannibal for King, Team Wingate, Lord Vital aka Beast and JUICE from BEASTMODE, Bartendaz, Show OFZZ and many more.
Beast Ugis, has the 2nd most viewed Youtube channel in the sports category by views in 2017! Last year Beast Ugis had a total of over 270,000,000 views and currently has over 820,000 subscribers.
Official WCO Partner, Beast Ugis will be Featured in the World Calisthenics competition area hosting our Viral Challenge for youtube and www.wcotv.com ! The 100Seconds for 100Dollars Hang Challenge – where you need to hang on a rotating pullup bars for 100 seconds, to win $100.00! If you think you have the grip strength to take on this Challenge, stop by the WCO Area and register to test your Hang Time! Check out The 100Second 100Dollar Hang challenge from the San Diego fit expo with over 3,139,000 Views!!
Hang for 100SECONDS Win 100DOLLARS Challenge at the San Diego FitExpo