Founder, Genetic Potential Academy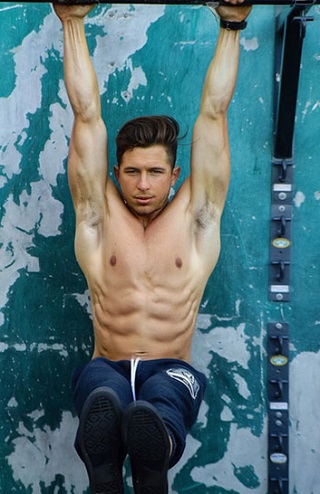 My name is Zach Rocheleau and I am just a recently turned 24 year old guy who loves 3 things more than anything in this world: My Faith and Relationship with God
My Amazing Family and…….I absolutely love FOOD!!!!!! I'll be honest when I say that I train hard in the gym so I can eat as much as I do but don't tell anyone!
I am the owner, founder, and head coach of Genetic Potential Academy. GPA is a fitness gym where we work with athletes from elementary to college and clients from soccer moms to great grandmothers. The amazing thing is that I use my flexible dieting principles with every single one of them and have had unbelievable success. From a 72 years old nearly dead man who was on every medication you could think of, to in a short 4 months, was completely off all medications and feeling like he was in his 30's again! To a high school athlete who could not put on muscle but in a short 2 months, put on 20lbs of lean muscle! Just check out many more of the success stories that we have helped create!
What is the Flexible Dieting Lifestyle?
Simply put, it is a lifestyle that utilizes nutrition as a tool to live the lifestyle you desire. Society is always deciding for us what we should be eating and classifying foods as "good" or "bad." We are constantly scolded for liking ice cream, brownies, cereal or anything else you can think of. Then you have massive amounts of nutritional information thrown at you and it is almost impossible for you to understand all that so you just have to take the majorities word to be true (what you see on the news or in the magazines). This is why I created blog and community. I want to be your guide and give you everything you need to know while calling BS on everything else. I want to make this super duper easy on you because I know you are busy. I got your back!