Jessie's Girls Experience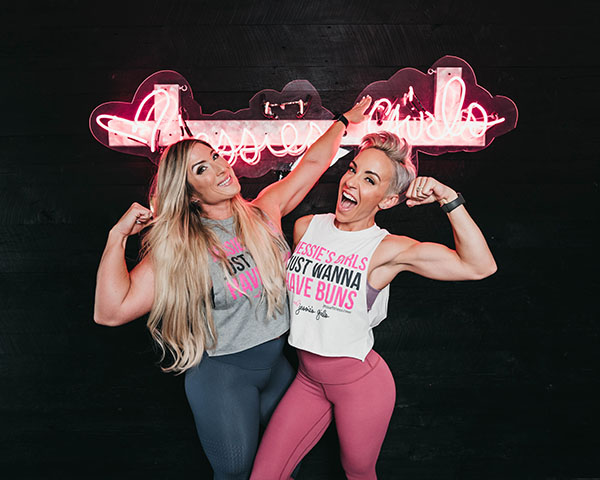 Jessie's Girls Bodyweight Burner
Group Training Stage AREA "Q" Saturday 11:30 AM – 12:00 PM
Join Jessie Hilgenberg and Kandace Hudspeth for a 30min full body Jessie's Girls workout on the GTZ stage Saturday January 25th.
Meet these two badass fitness coaches, fill up on their infectious energy, and tackle a fun and challenging Jessie's Girls workout that you can do anywhere! All you need is your beautiful self and some water! This workout will work every muscle head to toe with some extra focus on your core and glutes. As an extra special thank you for sweating with us, you are also invited to our Macros & Reverse Dieting discussion from 1pm -2pm that afternoon.
Jessie's Girls Macros & Reverse Dieting Discussion
Room 309 Saturday 1:00 PM – 2:00 PM
Join Jessie Hilgenberg and Kandace Hudspeth for a 60 min breakout discussion covering all things Jessie's Girls macros and reverse dieting.
You will learn how to properly fuel your body, have amazing energy, and get the most your of your hard work in the gym…the Jessie's Girls way! We will cover calculating your macros, the strategies for reverse dieting to a healthy caloric range, nutrition and lifestyle tips, and give you time to ask any questions you may have. We look forward to seeing your beautiful faces and helping you build a strong nutrition foundation.