JUST FOR KIDS…. BUT ALSO FUN FOR THE WHOLE FAMILY!
MultiBall sports & gaming activities
Saturday & Sunday: all day, MultiBall – AREA "F"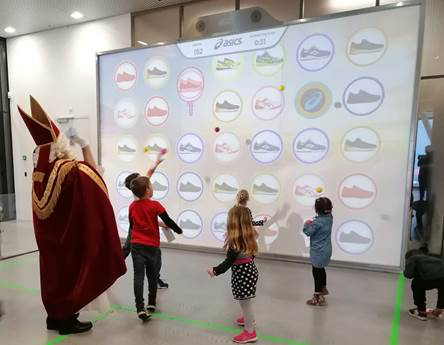 Multi-BALL makes any wall into an Interactive Fitness Arena! Using patented technology and gamification, we merge all forms of ball sports with computer gaming. In a time where it gets harder and harder for kids and adults to start and keep up with sports and engage in working out, we provide a highly immersive and attractive experience that gets you moving.
Multi-BALL is made for the digital age workout-just like a computer game, but with real sports! Multi-BALL gets you off the couch, and once you start engaging, it is hard to stop.
Multi-BALL comes loaded with a wide range of games and training modes. We will also feature our brand new racquet sports training app "RAQTS". Get a great work out while having fun and mastering skills, usin Multi-BALL!!!
Performances of Power by Supernova the Strongwoman!
Saturday & Sunday, Competition Stage – AREA "J"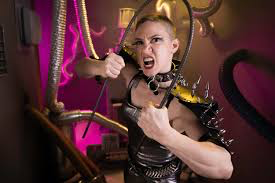 Tera (SUPERNOVA) Zarra is the hardest working strongwoman in America. She strives to push past physical limitations, smash expectations, and bring world-class entertainment to audiences. Her one-woman comedy strength show showcases her next-level physics-defying abilities! Stop by the following to watch Supernova's unforgettable performances:
Saturday: 11:30 am, 1:00 pm, 1:45 pm and 4:00 pm
Sunday: 11:15 am, 12:15 pm, 1:45 pm and 4:00 pm
Aerial Feats Demos & Cyr Wheel Workshops presented by Strength Project
Saturday & Sunday, Strength Project – AREA "R"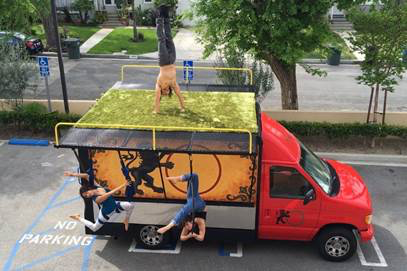 Stronger by the day! Strength Project is about daily progress. Showcasing the worlds best athletes and their journey to superhuman capabilities.
Saturday & Sunday: (adults only for workshops)
10:30 am Aerial Yoga (mini class 15 min) by Art Flying Aerial
11:30 am Strength Project Performance
1:00 pm Aerial Yoga (mini class 15-20 min) by Art Flying Aerial
2:00 pm Strength Project Performance
2:30 pm Photo op with Strength Project all performers (and Dani Younan)
3:00 pm Cyr wheel (60 min drop in instruction)
4:00 pm Aerial Yoga (mini class 15-20 min) by Art Flying Aerial
4:30 pm Aerial Yoga (mini class 15-20 min) by Art Flying Aerial
Martial Arts Tricking Battles, Workshops & Open Sessions presented by Team Loopkicks
Sunday (workshop age restrictions will apply), Main Stage – AREA "I"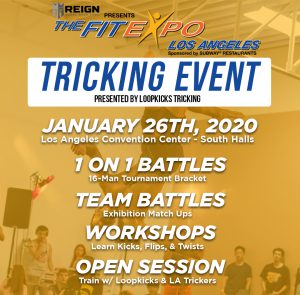 Attendee Competitions & Challenges
Saturday & Sunday, Competition Stage – AREA "J"
(ages 4 and up)
Saturday 2:45 pm-3:15 pm
BSN Presents The 30 Second Burpee KIDS Attendee Competition
Sunday 3:00 pm-4:00 pm
BSN Presents MaxReps 4 Cash! PUSH-UPS (men, women & kids) Attendee Competition
The Gauntlet presented by Ultimate Athlete Bootcamp
Saturday & Sunday, Ultimate Athlete Bootcamp – AREA "P"
All day, All ages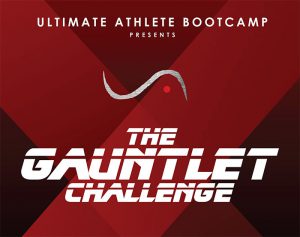 The Gauntlet is a series of 3 exercises that must be completed for time. Fastest time wins. The setup consists of 3 lines, 3 coaches, 3 competitors going at a time. They will be racing against a time, not necessarily one another. Drills include Hexagon, trapezoid and cone/tennis ball drill. The Gauntlet Challenge takes place at the Ultimate Athlete Bootcamp Zone so stop by to compete.
Ultimate Ninja Challenge
Saturday & Sunday, Ultimate Ninja Challenge – Area "N"



On Saturday, come try the UNAA Ninja Warrior course and see how far you can get! Top name Ninjas will be there so come and challenge yourself and see how you do against their times! $10 to try. If you fail an obstacle, you keep going to the next obstacle to try and complete all the obstacles on the course. There will be a time limit. Medals for Top 3! 3 Classes available: Kids 13 and Under, 14+ Amateur and 14+ Elite.
Play Zone Inflatable Playground
Saturday & Sunday, KidsZone – Area "E"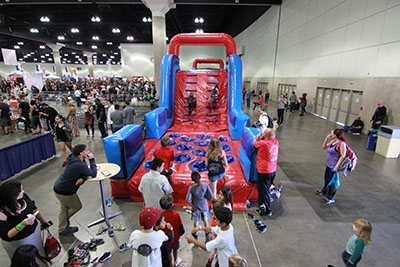 Bouncy Houses – $5 per child. This is not a "drop-off" babysitting service and you must sign a waiver of liability.