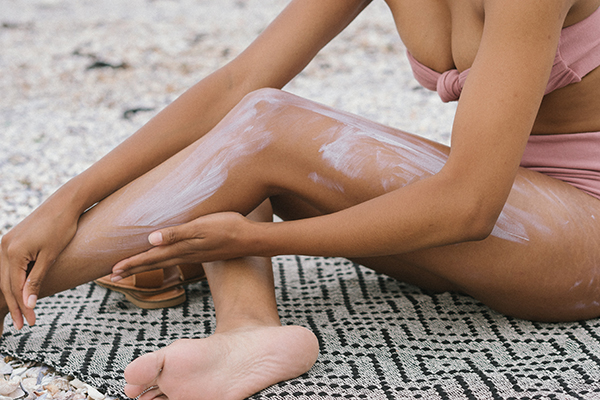 Now that the weather is getting better, hopefully you've taken advantage of being outside. Those long walks and outdoor workouts are great to help feel refreshed and change up your scenery. However, while you're focusing on your form and workout, you may not be paying attention to the sun and its effects it can have.
While being tan may seem like a summer goal, protecting your skin and overall health should be a priority. Applying sunblock before outdoor activities not only protects you from harmful UV rays, but it can also prevent uncomfortable burns. Not convinced yet? Here are just a few reasons why SPF should be your new best friend.
– Shields you from harmful UVA & UVB rays
– Prevents sunburns
– Enhances health of skin
– Lowers the chance of skin cancer
– Reduces the risk of blotches on the face
– Prevents premature aging
Looking for extra protection? Hats, visors, sunglasses, and even parasols are great for keeping the sun off of your face. The sun is also at its strongest point between 11am and 3pm during the day. If you can avoid its peak, even better!
So while you may think having a gorgeous glow is the epitome of beauty standards, remember that health is wealth! When you protect your skin, you protect your future. Next time you are spending any amount of time outside, we hope you reach for some SPF to bring along!
Sources: stylecraze.com, Pexels.com