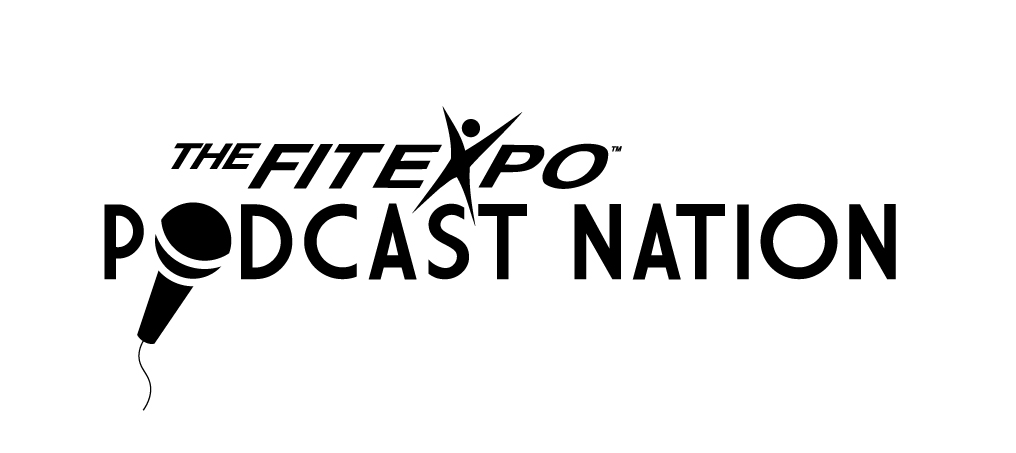 Check back often for the latest updates and additions!
TheFitExpo has curated thousands of hours of content for you to take with you to the gym or on the road. Podcast Nation will feature popular podcasts from the "who's-who" in the fitness business and tons of great interviews with celebrity icons & influencers including; Kali Muscle, Lee Haney, Frank Zane and Billy Blanks!
Check out the complete list of podcasts from our Podcast Nation Partners.:


Escape Fitness
Founded in 1998, Escape built a reputation for product innovation, quality and design. With a global audience, Escape Fitness, has been creating their Escape Your Limits podcast featuring founder, Matthew Januszek. Matthew and his team have curated this special TheFitExpo podcast series with interviews by current and former FitExpo guests including: Jim Stoppani, Ph.D., Billy Blanks, Kali Muscle and many more! Escape Your Limits podcast is releasing new content every month including:
Jan 27th– Katerina Kountouris interviews podcast host, Matthew Januszek
Feb 24th– Matthew interviews Forever Faith , Abe Cruz
March 29th – Matthew interviews TheFitExpo Executive Director, Erin Ferries, to see what's in the works for 2021
April 28th – Matthew finds out more about Bachelor in Paradise Star, Dylan Barbour, and his amazing effort to donate meals through Vizer App
CLICK HERE
---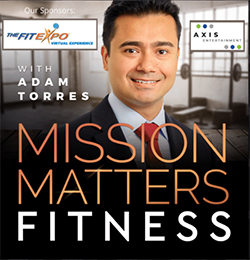 Mission Matters
Adam Torres, Co Founder & Podcast Host at Mission Matters Media has interviewed over 3,000 thought leaders and industry experts across the globe. There is a wealth of knowledge out there. It can be hard for leaders to cut through the noise to get their message heard. Mission Matters Podcast Series was created to provide a stage for top professionals in their fields to get their message to the masses. Enjoy relevant and timely discussions from leaders in the field of business, money, entertainment, marketing and fitness.
CLICK HERE
---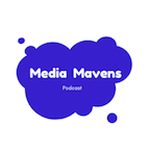 Media Mavens
Dozens of inspiring and motivating leaders, creators and innovators in health, fashion, media, and music such as Robert Tercek, Meredith Poppler, Scott Kirtley, Ron G, Christopher Gialanella, Allison Dollar, Scott Holmes, Carl Francis, Chris Mann and many more.
CLICK HERE
---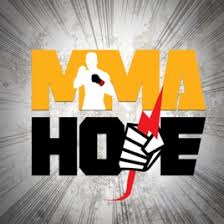 MMA Hoje Podcasts
Nine podcasts hosted by Raphael Auad and featuring special guests Rose Gracie, Diego Calvo, Brendan Cosso, Mark Valeriote, Aramis Andreatas, Chris Luera, Diego Calvo, Georges St Pierre, Brandon Gibson, Eddie Bravo, Rafael Lovato Jr, Ariel Helwani, Rorion Gracie, and Paulo "The Erase" Costa!
WATCH
---
By accessing these Podcasts, it is understood that TheFitExpo makes no warranty, guarantee, or representation as to the accuracy or sufficiency of the information featured in the Podcasts. The information, opinions, and recommendations presented in these Podcasts are for general information only and any reliance on the information provided is done at your own risk. Unless specifically stated otherwise, TheFitExpo does not endorse, approve, recommend, or certify any information, product, process, service, or organization presented or mentioned in the Podcasts, and information from the Podcasts should not be referenced in any way to imply such approval or endorsement. The third party materials or content of any third party site referenced in the Podcasts do not necessarily reflect the opinions, standards or policies of TheFitExpo. TheFitExpo assumes no responsibility or liability for the accuracy or completeness of the content contained in third party materials or on third party sites referenced in the Podcasts or the compliance with applicable laws of such materials and/or links referenced herein. Moreover, TheFitExpo makes no warranty that the Podcasts, or the server that makes it available, is free of viruses, worms, or other elements or codes that manifest contaminating or destructive properties.
THEFITEXPO EXPRESSLY DISCLAIMS ANY AND ALL LIABILITY OR RESPONSIBILITY FOR ANY DIRECT, INDIRECT, INCIDENTAL, SPECIAL, CONSEQUENTIAL OR OTHER DAMAGES ARISING OUT OF ANY INDIVIDUAL'S USE OF, REFERENCE TO, RELIANCE ON, OR INABILITY TO USE, THESE PODCASTS OR THE INFORMATION PRESENTED.