Battle of the Bars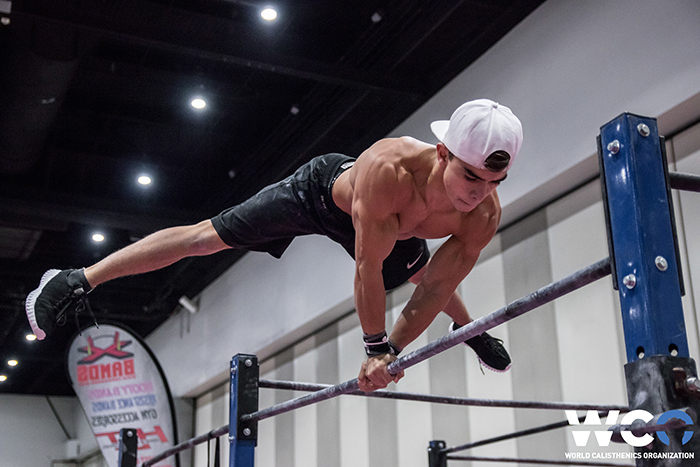 The World Calisthenics Organization (WCO) is known far and wide for it's most anticipated event, Battle of the Bars®
Created by Athletes for Athletes, BOTB is the first legitimate Freestyle calisthenics event of it's kind, with athletes going head to head in a freestyle bodyweight competition. WCO was the First to Market and have a successful proof of concept, with the 1 on 1 Battle Style competition that includes the 3 minute rounds system, weight categories, 10 point must system and Scoring Criteria make this event organized, exciting and easy to follow.
Battle of the Bars® has been embraced internationally, with competitions being held in the largest cities in the world. Los Angeles, Chicago, San Jose, Mexico City, Sao Paulo Brazil, Dubai and Kuwait are just some of the places that have hosted Battle of the Bars® and it talented roster of Athletes. With over 48 events being held since 2012, Battle of the Bars® has experienced substantial growth in a short duration of time. With cash prizes, sponsorship opportunities and bragging rights, competitors are highly motivated and ready to put it all on the line.
Battle of the Bars® draws impressive crowds and is seen as a highlight of the global convention circuit, providing what is best described as "edge of your seat" action. The event is as engaging as it is entertaining, allowing the audience to participate in contests during intermissions and become part of the show.