TheFitExpo Virtual Library
A LIBRARY OF CURATED CONTENT FOR FIT PROS
This is your online hub of content for professional growth and continuing education credits/units.  In this portal, you can earn and learn more with content provided by our partners and special guests. Your virtual education if divided between the following 5 sections: The AB LAB, Medical Fitness Network Education, Group Training Zone, Podcast Nation, and Training Camp. Each section below has a variety of sessions to view. Simply click on a highlighted prompt to view the line up and watch for free. Your viewing time will be automatically tracked and recorded for continuing education validation.
Note: The information on this platform is only open to those who have purchased a FitPro Plus ticket at one of our FitExpo events.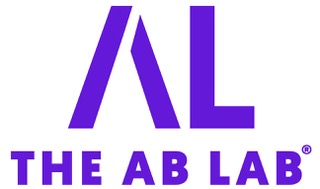 FREE The AB LAB "AB Foundations" Course including the 'Hot Abs' Workout, explores the shift in abdominal training techniques towards a more functional core inclusive and back healthy approach. It offers a unique blended and Yoga inspired workout format for implementing these core-training techniques with flow segments.
If you are a certified fitness professional, this course has been approved for 5 AFAA CEUs and/or 0.5 NASM CEUs.
If you are a fitness enthusiast, you will find this course informative and are welcome to view it without completing the test section. This course is free.
MEDICAL FITNESS NETWORK EDUCATION
MedFit Classroom
MedFit Classroom is an online learning platform for fitness and allied healthcare professionals to purchase webinars, online courses, specialty certificate programs, and continuing education.
• Professional education webinars. MedFit Classroom offers 48 webinars each year, presented by leading experts.
• Our own medical fitness courses, authored by top educators in the space.
• A curated list of courses and specialty certificates in "medical fitness" from a variety of continuing education organizations.
To see the line up and view one of the free webinars offered by our partner MedFit click here. For more info, and Fit Expo related MedFit Course discounts click here.

GROUP TRAINING ZONE
CHOREOGRAPHY & MORE FROM YOUR FAVORITE GROUP TRAINING ZONE CELEBRITIES!
Our GTZ partners and special guests have created workouts to inspire, motivate, and teach you how best to stay on track. Spectacular line-up of trainers includes: Hannah Eden, Lita Lewis, Corey Calliet, Billy Blanks, Ngo Okafor, Donamatrix, Dance Fever 3D, EB30x, Kaleila Jordan, Wendy Ida, & more!

PODCAST NATION
ESCAPE YOUR LIMITS WITH PODCASTS FEATURING SUCCESS STORIES, CELEBRITIES, AND BUSINESS LEADERS YOU KNOW AND LOVE!
TheFitExpo has teamed up with Escape Fitness and other partners to curate thousands of hours of content. Listen and watch while at the gym or on the road for…FREE! We will feature popular podcasts from a "Who's Who" of the fitness business industry, health & fitness influencers and introduce you to entrepreneurs who can share their success stories with you.

TRAINING CAMP
TIPS & TRICKS FOR YOUR TRAINING PROGRAM
Join an All-Star Cast of celebrity trainers and champions at the Training Camp featuring a selection of tutorials, training tips, and workout ideas you can enjoy during our live launch weekend and for weeks and months to come.