TheFitExpo Virtual Library
CURATED CONTENT FOR FANS, FIT PROS & COMPETITORS
There is nothing like a LIVE FitExpo event. The giveaways, sampling, celebrities, competitions, challenges, workouts, fit pro education and fun for the entire family. Until we can be together again, we created this Virtual Experience for you! Take advantage of opportunities we post on these pages to inspire, educate and motivate yourself. Circle back often as we will update these pages with new content including previews of our upcoming LIVE events. New content or live opportunities will be indicated with a "NEW" tag.
---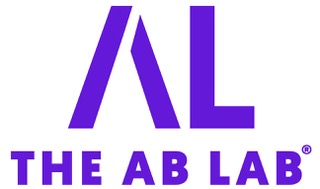 FREE The AB LAB "AB Foundations" Course including the 'Hot Abs' Workout, explores the shift in abdominal training techniques towards a more functional core inclusive and back healthy approach. It offers a unique blended and Yoga inspired workout format for implementing these core-training techniques with flow segments.
If you are a certified fitness professional, this course has been approved for 5 AFAA CEUs and/or 0.5 NASM CEUs.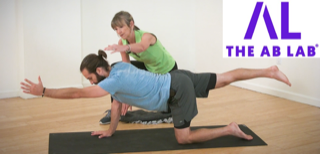 If you are a fitness enthusiast, you will find this course informative and are welcome to view it without completing the test section. This course is free.

---

HEALTHY EATING KITCHEN & LIFESTYLE
ON-DEMAND COOKING DEMOS & LIFESTYLE DISCUSSIONS
The Fit Foodie aka Chef Mareya Ibrahim and her "special friends" present cooking demos and share their better living advice. Also, check-out Nate Forse "The Wedding Shredder" and coming soon content by Dylan Barbour from Bachelor in Paradise.
---

PARTICIPATING GUESTS
OVER 50 CELEBRITIES, INFLUENCERS AND SPONSORS WITH THE LATEST IN FUN & FITNESS
TheFitExpo always brings you the top names in the industry to help with your health and fitness journey. We have over 50 celebrities and pros ready to go.
---

COMPETITION COURT
WATCH TWO GREAT EVENTS HERE!
View the 2020 California Strongest Team Championships featuring 4 head-to-head competitions of Strongman Feats of Strength. And, check out Maximiliano Valle "El Tigre" Soccer Freestyler & Influencer take on Pro Champion Latino American BR Football.
---

FITNESS PROS
SCORE THE BEST JOB EVER… AND YOU DON'T EVEN HAVE TO LEAVE YOUR LIVING ROOM!
With so many people at home, demand for VIRTUAL WORKOUTS is soaring. We will help you get licensed so you can start learning and teaching!
---

GROUP TRAINING ZONE
WORKOUT ANYTIME, ANYWHERE WITH YOUR FAVORITE GROUP TRAINING ZONE CELEBRITIES!
Our GTZ partners and special guests have created workouts to inspire, motivate, and teach you how best to stay on track. Spectacular line-up of trainers includes: Hannah Eden, Lita Lewis, Corey Calliet, Billy Blanks, Ngo Okafor, Donamatrix, Dance Fever 3D, EB30x, Cat Kom, Kaleila Jordan, Wendy Ida, & more!
---

PODCAST NATION
ESCAPE YOUR LIMITS WITH PODCASTS FEATURING SUCCESS STORIES, CELEBRITIES, AND BUSINESS LEADERS YOU KNOW AND LOVE!
TheFitExpo has teamed up with Escape Fitness and other partners to curate thousands of hours of content. Listen and watch while at the gym or on the road for…FREE! We will feature popular podcasts from a "Who's Who" of the fitness business industry, health & fitness influencers and introduce you to entrepreneurs who can share their success stories with you.
---

TRAINING CAMP
TIPS & TRICKS FOR YOUR TRAINING PROGRAM
Join an All-Star Cast of celebrity trainers and champions at the Training Camp featuring a selection of tutorials, training tips, and workout ideas you can enjoy during our live launch weekend and for weeks and months to come.