WOW the Crowd at TheFitExpo
PRESENTED BY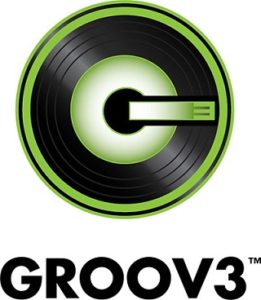 Saturday & Sunday, 4:00 pm at the Group Training Zone Stage
Is dance or dance fitness your go to for cardio? If so, you are going to want to be a part of our Wow the Crowd experience at TheFitExpo with our Fit Pro Contest on Saturday and Attendee Contest on Sunday with $500 in cash and prizes being given away! Everyone loves a good challenge and both days we will see who can "bring it" to the GTZ Stage and Wow the Crowd.
SATURDAY FIT PRO DANCE FITNESS CONTEST
If you are a dance fitness instructor and you want to put your skills to the test, let us know you are coming to TheFitExpo and prepare a 3-5 minute song to WOW our attendees. Bring your back up crew with you and you will compete against other area dance fitness instructors. After 30 minutes of heart-pounding, hip hopping, fun the crowd will vote for the winner. The Winner will receive $150 cash and the runner up will $50 cash prizes. First and second runners up will also be announced. It's a fun end to a great day at TheFitExpo and $400 and prizes in cash will be given away. Not to mention bragging rights. For inspiration, check out this ​sizzle reel. Be sure to email angela.davies@thefitexpo.com to get in on the fit pro contest AND just show up for the attendee jam contest on Sunday.
SUNDAY DANCE FITNESS ATTENDEE CONTEST
Dance, sweat and have fun at TheFitExpo Sunday afternoon for our Wow the Crowd Attendee Event. Our Wow the Crowd Fit Pro Winners come back with more fun dance fitness routines AND envelopes full of cash for those attendees who Wow them. It's all in good fun but we will be noticing the fun spirited attendees and each instructor will hand out "mystery envelopes" with cash inside. $100 will be given away to attendees who Wow the Crowd and participate in this TheFitExpo GTZ Show Finale. It's a dance fitness jam like you have never seen and YOU can be a part of it. Workout & Win with Us at the GTZ Stage. Bring a Friend!