Hotels for TheFitExpo Anaheim 2023
IMPORTANT:
We have been informed that several third-party vendors have approached our exhibitors and attendees regarding hotel accommodations at a lesser cost. If you receive any solicitations via email, telephone, or fax, we ask that you please contact us immediately at info@TheFitExpo.com. This practice, often termed 'room poaching,' is carried out by third-party companies — unaffiliated with TheFitExpo — that act as various agencies or services in order to solicit attendees and/or exhibitors for room reservations. These individuals may often misrepresent themselves as the event's official housing provider, and contact registrants and exhibitors with discounted offers for housing. You can view a list of these companies HERE. By establishing our event's own hotel room block, we guarantee that rooms not only meet our standards, but are also offered at a reduced price. Moreover, room poachers are typically part of a scam: rooms are often nonexistent, in a different hotel location, or sometimes even incur hefty cancellation charges on guests' credit cards.
---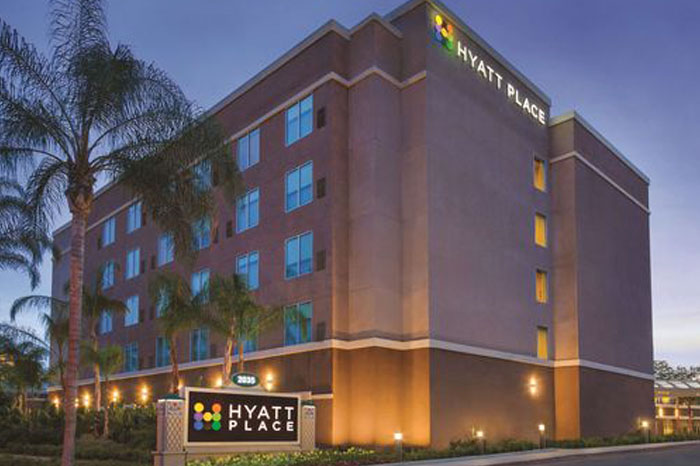 Hyatt Place at Anaheim Resort/Convention Center
2035 S Harbor Blvd,
Anaheim, CA 92802
Room rate: $199.00
Call: (714) 750-4000
Group Code: G-FT23
Group rate is valid: From July 1, 2022 to July 12, 2023.
Rate includes breakfast each morning.
Parking is currently $26 + tax per car, per night, subject to change.
72 hour individual cancellation to avoid 1 night room and tax.
If you need to stay a day before or after, group rate may or may not be available. Please contact the hotel directly with those requests.
Reserve Online
CUTOFF DATE: July 12, 2023