TheFitExpo Anaheim 2020 Events, Competitions and Registration Information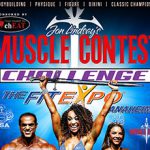 Reign Total Body Fuel presents 2020 NPC MuscleContest Challenge at TheFitExpo Anaheim
The 2019 NPC MuscleContest Challenge at TheFitExpo is a *NATIONAL QUALIFIER*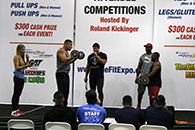 Reign presents MaxReps 4 Ca$h
Put all of your hard work and training at the gym to the test by competing in The MAXREPS 4 Ca$h contest at The FitExpo. For men and women. And in recognition of the many fine athletes that have helped turn this into one of our most popular events at the Expo, we will be crowning an overall MAXREPS 4 Ca$h champion. LEARN MORE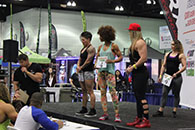 Reign presents TheFitExpo's Best
Guys and gals, do you think you have the BEST body in the County? Well, here is your chance to show us your stuff and win a $200 cash prize and bragging rights in TheFitExpo's BEST! competition. LEARN MORE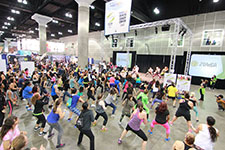 Group Training Zone
Come dressed to workout at TheFitExpo Group Training Zone. The Group Training Zone Stage features workout and demo sessions as well as contests for FitExpo, Fan Experience, and FitnessFest attendees.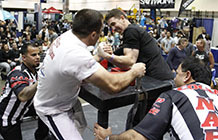 Arm Wrestling
All armwrestlers get free entry into the Expo. Men and women competitions. Amateurs and masters are all welcome to compete for cash and custom awards.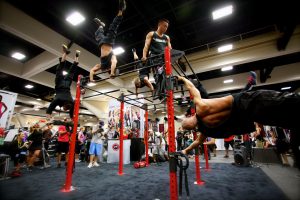 Muscle Monster presents Battle of the Bars
Battle of the Bars® at the TheFitExpo is a can't miss event, where we match up the Best Calisthenics Athletes from around the world against one another to see who will walk away with the cash Prize, bragging rights and all kinds of SWAG! LEARN MORE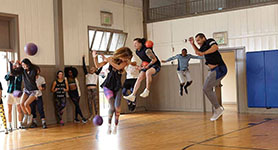 Dodgeball
Join us as we invade Anaheim and showcase dodgeball in front of a live audience of fresh faces. As part of The Fit Expo 2019 The World Dodgeball Society will be sharing dodgeball with the masses via a Co-ed no-sting tourney on Saturday and a Co-ed Foam tourney on Sunday. Rep your team, city, league while you help show people what dodgeball is all about. Space is limited, sign up your team today! Registration includes entry into TheFitExpo.The Saturday No-Sting Tourney is teams of 10 w/ a minimum of 3 females on the court, rosters up to 12 allowed. The Sunday Foam Tourney is teams of 8 w/ a minimum of 2 females on the court, rosters up to 10 allowed.


Healthy Living Pavilion
The Healthy Living Pavilion will be showcasing some of the most innovative natural products. The HLP attracts vendors, health and fitness industry influencers, trainers and gym owners as well as vitamin and supplement store owners and distributors.
Point Muay Thai
Technical bouts sanctioned by International Kickboxing Federation (IKF) Point Muay Thai. Tournament style competition with no knockouts and semi contact sparring.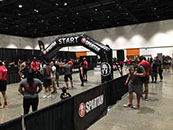 Spartan Dash
Whether you're new to Spartan Race or a seasoned competitor you can test yourself on the Spartan Expo course. Spots are limited and will fill up fast.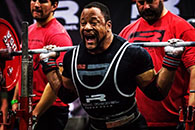 TheFitExpo Anaheim Powerlifting
U.S. Powerlifting Association Events held at TheFitExpo are limited to 45 lifters each day. Events include full power, bench only, deadlift only.


WOW the Crowd
Have you got what it takes to 'WOW THE CROW" as a dance fitness instructor? Here is your chance to show TheFitExpo attendees what you got! Contestants who meet a few basic requirements and register by following the below link will be entered. There will be a cash prize for the winner and runner up, a cec package courtesy of NASM/AFAA and bragging rights. Contestants prepare a 3-5 minute dance fitness routine, teach the routine to the crowd and wait to see who the crowd selects from the on-site contestants.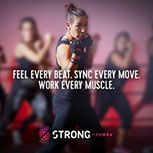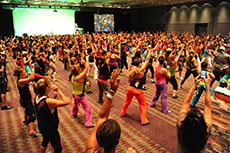 Zumba® Full Day Trainings & Strong By Zumba® Challenge
Zumba® is offering 2 instructor training workshops at TheFitExpo — Zumba®Basic and Strong by Zumba®. Learn the Zumba® formula! You can also reserve space to win prizes in the Strong By Zumba Challenge happening Sunday at noon on the Group Training Zone Stage.