THE FUTURE OF FITNESS & ACTION SPORTS COMPETITION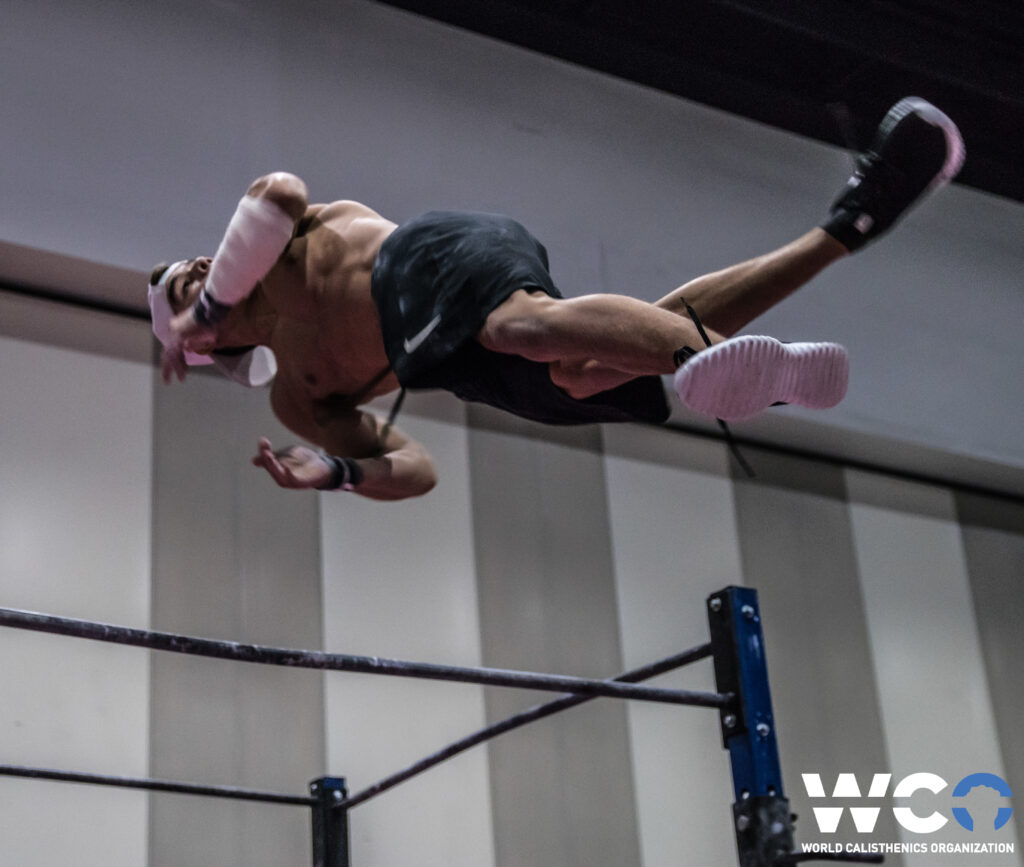 Battle of the Bars® (BOTB) is a premier athletic action sports event with a rich history dating back to 2012 when the World Calisthenics Organization (WCO) created this evolutionary sport and partnered with The FitExpo to introduce it to their massive audience of fitness minded attendees. Focusing on the concept of 1 vs 1 Battles, we created a system similar to the UFC and Boxing. We designed specific weight classes, a 10-point must scoring system, timed rounds and 3 neutral judges to keep the competitions fair for all professional athletes.
Since its inception, Battle of the Bars® has been held not only in the United States on the Fit Expo Tour, we have held competitions around the world including England, France, Mexico, Bahrain, Dubai, Poland and Colombia to name a few.
Bringing together the best athletes from across the globe. There are currently two undisputed World Champions in three weight classes. Super Lightweight champion Thiago Tavares of Brazil and 2 division world champion Tony Gaste of Mexico holding the Featherweight and Lightweight titles.
These edge-of-your-seat battles test the superhuman abilities of world class athletes. Think of it as extreme street gymnastics, with ever-challenging & continuously evolving movements, never seen before in any sport that leaves spectators jumping out of their seats. Bringing together the best athletes from across the globe and creating a spectacle of skill, strategy, and sportsmanship.